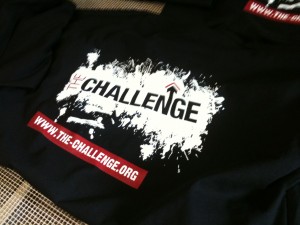 We're delighted to announce that The Challenge Network bulk order of 7,500 printed hoodies & printed t-shirts is rolling out the door!
We have worked with The Challenge for several years, producing printed garments for their nationwide projects, working with 15-16 year olds to help them gain life skills & experiences to take with them into adulthood.
Not only have we printed the hoodies & t-shirts, we have bagged, boxed & stored them in preparation for distribution to the numerous projects across the country … all part of the service!!
Delighted with the outcome, Benny Goodman of The Challenge Network commented, "Following several years of regular orders with Frank Cox, The Challenge Network was delighted to place a large order for screen printed hoodies & t-shirts for this years' projects, totalling some 7,500 pieces. The order was met with the usual prompt, efficient service & quality product. Frank Cox's assistance in storing & distributing the order, to several national destinations, has been a huge bonus to us. As the Challenge Network goes from strength to strength, the confidence in our relationship with Frank Cox continues to flourish".
Thanks Benny, here's to the next one!!